Julia Royall  |  MSN, APRN, FNP-BC
My name is Julia Royall and I am the Spirited NP. I am an integrative healthcare practitioner who focuses on education, advocacy, and spiritual healing through non-pharmacological Western medicine and ancient methods of treating the root causes of disease. I have always been drawn to the unknown; I do not claim to have all of the answers, but what I do know is that there is more to this life on Earth than the tangible and measurable.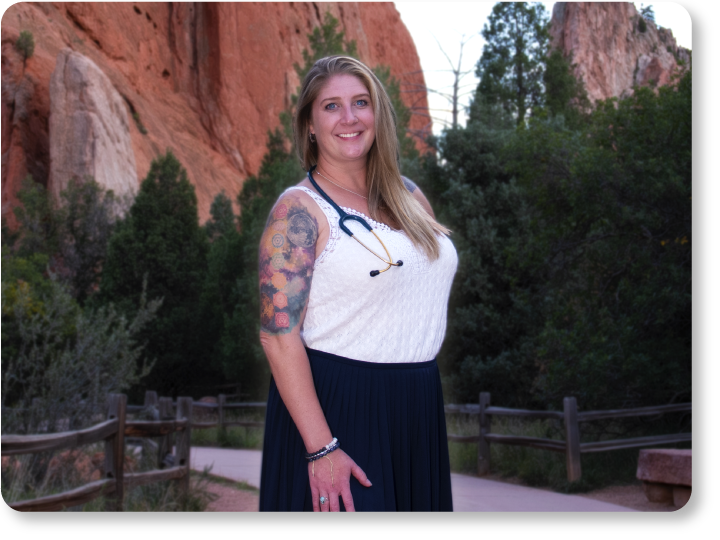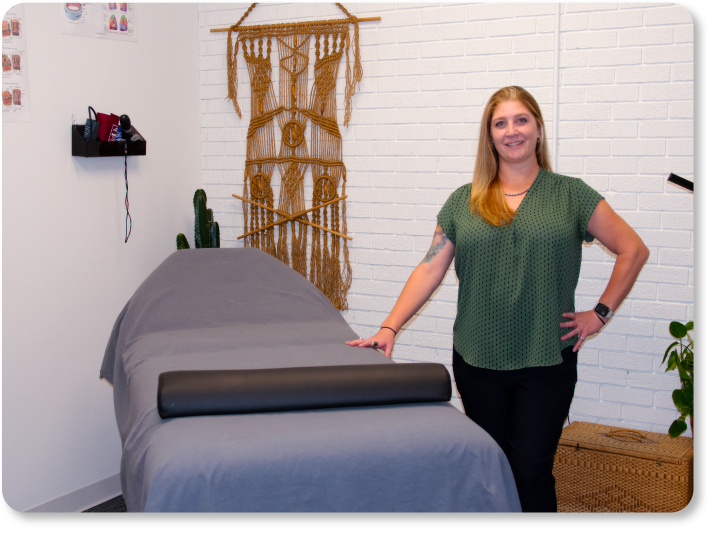 My Story

At the age of three I was diagnosed with leukemia, which initiated my entry into the healthcare realm. Ironically, being somewhat raised in a medical setting sparked an interest rather than a fear, and I knew from early childhood that I was destined to become a nurse.
I graduated from the University of Northern Colorado in 2007 with my Bachelor of Science in Nursing and spent the next 14 years as an acute care cardiovascular nurse. In 2015 I became the medical proxy for my father after a late diagnosis of multiple sclerosis until his untimely death a year later. I had seen the other side of medicine, the patient's side and the caregiver's side, and I was inspired to advance my education in the pursuit of helping those who struggle with healthcare literacy.
One year into my graduate program my mother was diagnosed with cancer, at which point I filled the same caregiver role. We navigated chemotherapy, hospitalizations, surgery, radiation, multiple complications and ultimately palliative and hospice care. Once again, I had experienced a profound understanding of the challenges of the U.S. healthcare system.
In 2022 I graduated from the University of Colorado, Colorado Springs, with a Master of Science in Nursing with a Family Nurse Practitioner option. The previous years had proven to be extremely challenging in regard to my moral standards of the Nursing profession. In the shadow of the coronavirus pandemic, I was in a state of discontent with the trajectory of my future. I had seen too much; I knew too much. Most importantly, I knew that the model I was being forced to practice under no longer resonated with my ethical beliefs. I had seen the System fail too many times….
And so the Spirited NP was born. My work is now dedicated to providing a safe space outside of the boundaries of insurance and the busy clinic and primary care setting, where my patients can receive a true holistic healthcare experience using Eastern and Western medicine while addressing the spiritual health of the soul.